Held on Thursday, 4 March at a virtual awards ceremony, the University's commitment to creating a "fairer, brighter, carbon neutral future for all" was praised by judges.
The University was also a finalist in the Renewables Medium/Large Business of the Year category.
Central to the joint University and Aura nomination was the expansion of Hull's postgraduate training portfolio in low-carbon and renewable energy.
The University of Hull was also recognised for its MSc Renewable Energy degree, the work of its Aura Centre for Doctoral Training, and its close partnership with the Offshore Renewable Energy Catapult to develop a skilled workforce and talent pool around offshore wind energy.
Collecting the award on the night was Louise Smith, Director at Aura.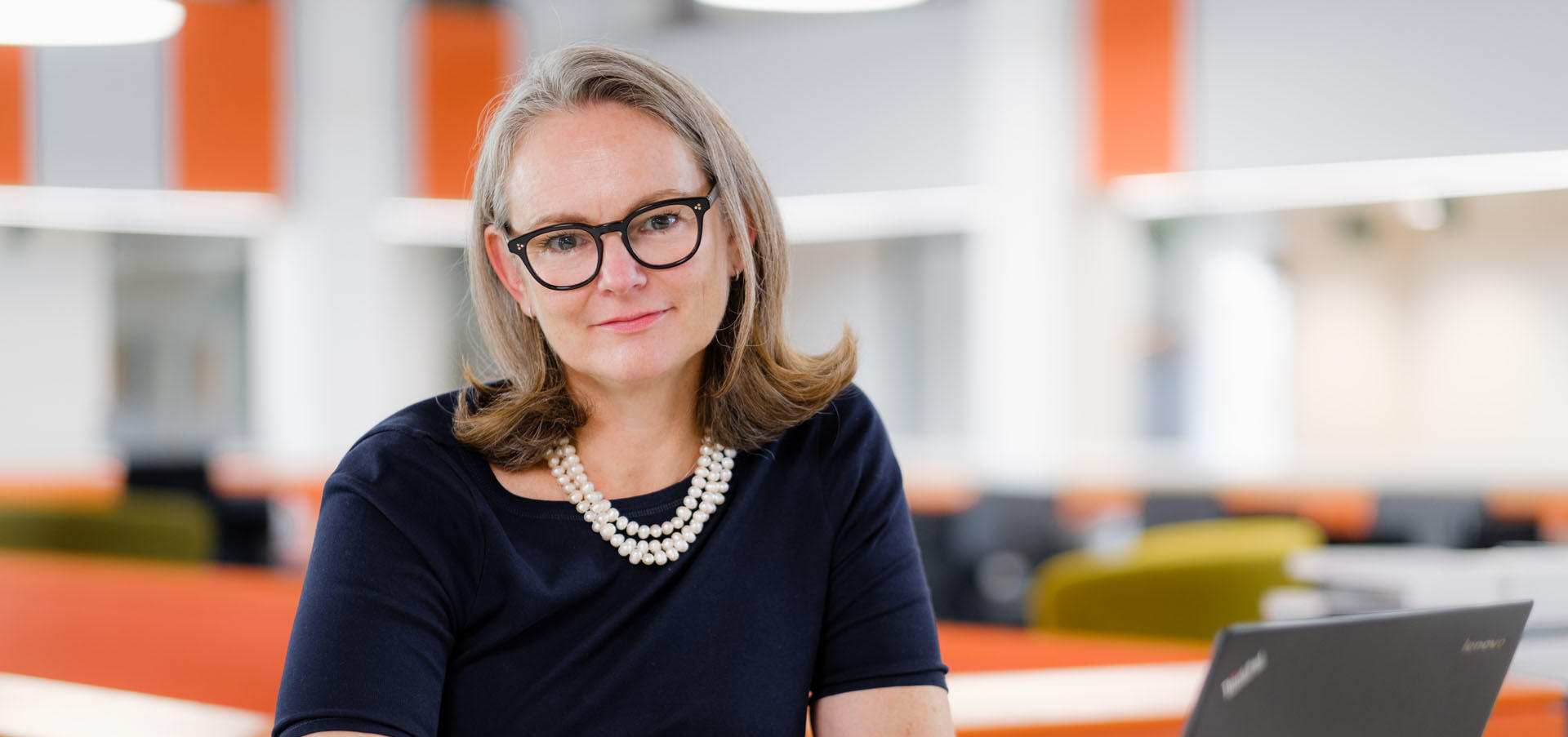 Louise Smith, Director at Aura
Louise Smith, Director at Aura, said: "I am delighted to see the work of so many students and colleagues at both Aura and the University of Hull be recognised at this year's Humber Renewables Awards. To be named alongside such an inspiring line-up of businesses and individuals across the low-carbon and renewables industries is truly humbling inspiring for us all."
"Aura and the University of Hull have forged strong connections with businesses and organisations on both banks of the Humber estuary, all of whom share a common goal – to support clean growth and economic prosperity in our region. Being involved in training the leaders of the future is exciting and pushes us all to up our game.
"This award would not be possible without the contributions of so many – both within the University, and with our external partners – I thank you all for your continued support, as we look to place the Humber region at the very heart of the UK's fourth green industrial revolution. "Louise Smith, Director at Aura
The University, working alongside Siemens Gamesa Renewable Energy, offers an Aura Postgraduate Degree Apprenticeship in Offshore Wind Energy Engineering.
Launched in 2019 with an initial group of 11 students, the ground-breaking programme is the first of its kind in the UK and aims to develop the next generation of technical and industry leaders to keep Britain at the forefront of the offshore wind industry.
Students balance rigorous academic achievement with practical experience through industrial placements in Frimley, Hull and Newcastle, and have benefited from guest lectures by SGRE Senior Managers, including the UK CEO, Clark MacFarlane.
As a result of their apprenticeship, two of the initial cohort secured permanent roles at Siemens Gamesa after just one year of their three-year programme.
Professor Becky Huxley-Binns, Pro-Vice-Chancellor (Education) at the University of Hull, said: "At the University of Hull, we are committed to making sure we continue to meet the needs of our students, research and business partners and communities – and this degree apprenticeship in partnership with Siemens Gamesa Renewable Energy is a great example of this.
"We look forward to supporting industry by helping to deliver a strong talent pipeline of dedicated, diverse and skilled workers from engineers, technicians, scientists and more. "Professor Becky Huxley-Binns, Pro-Vice-Chancellor (Education)
The University of Hull's vision of 'a fairer, brighter, carbon neutral future for all' is an ethos that drives the institution's commitment to becoming carbon neutral by 2027.
Its core values and its central position in the heart of the 'Energy Estuary' also inform the teaching programmes on offer, which aim to boost the skills and knowledge of a diverse and vibrant talent pipeline for the renewables sector.
In September 2019, the University also relaunched its MSc in Renewable Energy, providing students with a good understanding of a range of renewables' technologies, such as wind, tidal, solar and hydro-power, through both lectures and hands-on experience in the laboratory.
Aminah Bibi, MSc Renewable Energy student at the University, said: "I chose to pursue a Masters in Renewable Energy as I wanted to be a part of the Energy Estuary in the Humber region.
"This is a unique opportunity to study a subject that has direct implications on the world today, in the heart of where the change is happening."

Aminah Bibi, MSc Renewable Energy student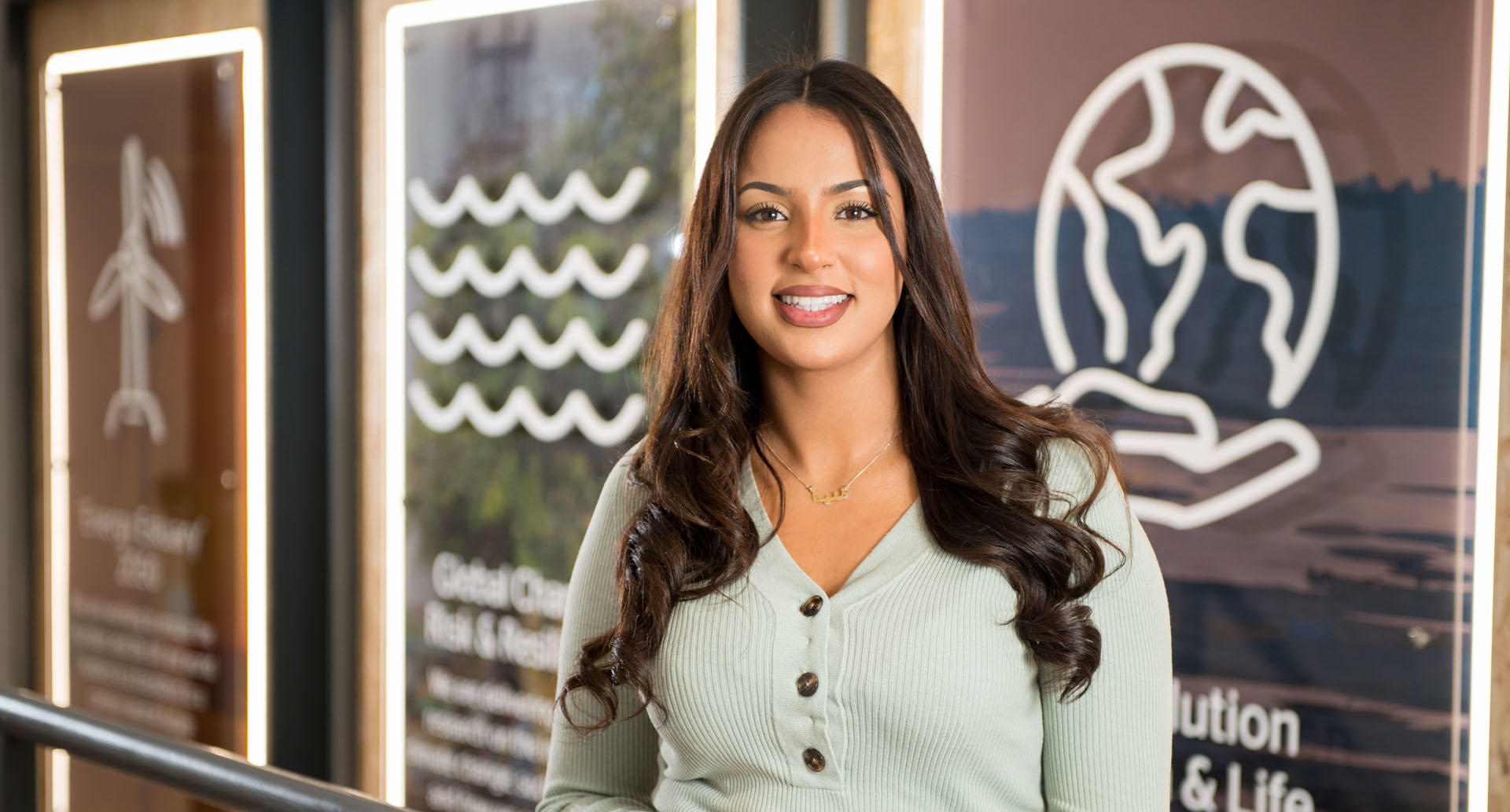 Aminah Bibi, MSc Renewable Energy student
The University also offers Masters programmes in Offshore Wind Energy & the Environment and in Offshore Wind Energy Engineering. Both courses provide students with the skills, competencies and knowledge to fill a broad range of skills gaps facing the sector.
A further Masters course is set to launch in 2021 – the MSc in Advanced Energy Technologies for Buildings and Industry.
The University is the driving force behind Aura, a collaboration between academia, industry, NGOs, and national and local government to drive forward innovation in clean energy.
With funding for 75 PhD scholarships running over a nine-year period, the Aura CDT supports innovation to drive the sustainable expansion of the offshore wind (OSW) industry in the Humber region and beyond.