Eight lucky members of staff have received bikes thanks to the generosity and support of charity R-evolution.
The Cottingham charity teamed up with Up! – the trust's programme to support fitness and happiness at work – to offer staff the chance to win a free bike after it was awarded funding from the Big Bike Revival to refurbish bikes for key workers.
The charity provides training for people from all backgrounds including ex-offenders, people with mental health problems or those struggling to find work, unlocking and developing skills.
The eight members of staff receiving bikes are Sarah Atkins, Janice Jackson, Karen East, Anna Fraser, Mohamed Mohamed, Jane McCulloch, Aimee Cooney and Ellen Pattison. Two other members of staff – Yvonne Jackson and Jenny Chapman – were offered free servicing of their own bikes.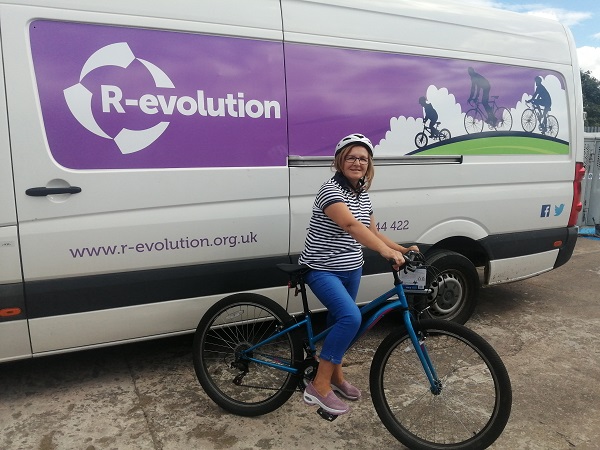 Simon Nearney, Director of Workforce at Hull University Teaching Hospitals NHS Trust, said: "What a fantastic gesture from R-evolution, a great charity making such a difference to people's lives.
"Thanks to their generosity, these members of staff can now cycle to and from work and spend quality time with their families outside of work.
"We don't just see it as our responsibility to look after people while they're working. Their entire health and wellbeing, inside and outside work, matters to us.
"That's why we set up our Up! programme earlier this year. Although we've had to pause some of our plans because of the pandemic and need for social distancing, we're doing everything we can to help our staff to stay happy and healthy while looking after the environment."
Lots of hospital staff are using the pandemic to improve their lifestyles and get more exercise. Many are opting to cycle to and from work, taking advantage of quieter roads, lighter nights and warmer weather (sometimes).
The trust has responded by offering secure bike lockers and sheds for staff to keep their bikes and is working with both Hull City Council and East Riding Council to offer cycling refresher courses.
Other initiatives are planned for the coming months, including changing facilities for staff, a bike forum for staff and maps to help people plan their routes to and from work using the most cycling friendly routes through the city.
The charity offered eight of the refurbished bikes with helmet, locks and lights worth a total of around £120, to our staff. The winners entered the competition, explaining why owning a bike would make such a difference to them.
John Marshall, Chief Executive of R-evolution, said: "It was great to hand over the bikes to the staff and we hope they'll have many happy miles on them.
"Cycling is a fantastic form of exercise, boosting not just your physical but your mental wellbeing, and we're really glad to be doing something for the staff who dedicate their working lives to helping others. Cycling to work is not only good for your health, it benefits the environment and cuts congestion.
"This is just the latest link up with the trust and we've got more events in the pipeline."